After a great time in Sri Lanka, I went back to India. This time not to the east coast, but to Mumbai. It is a very hectic and big city and unfortunately I had to stay there for a longer time, because my camera broke in Sri Lanka.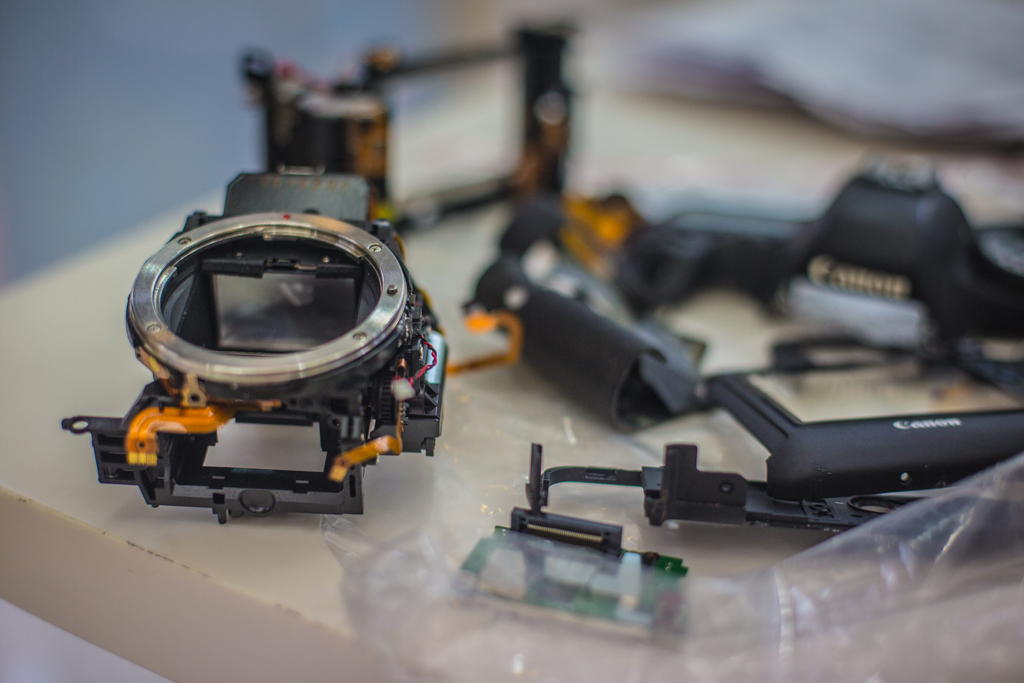 Especially in Mumbai I saw a big difference between rich and poor: big shopping malls with outlets from western brands on the one side and people begging for food on the other side. I felt a bit guilty for fixing my camera there… but at least I can show you some pictures now: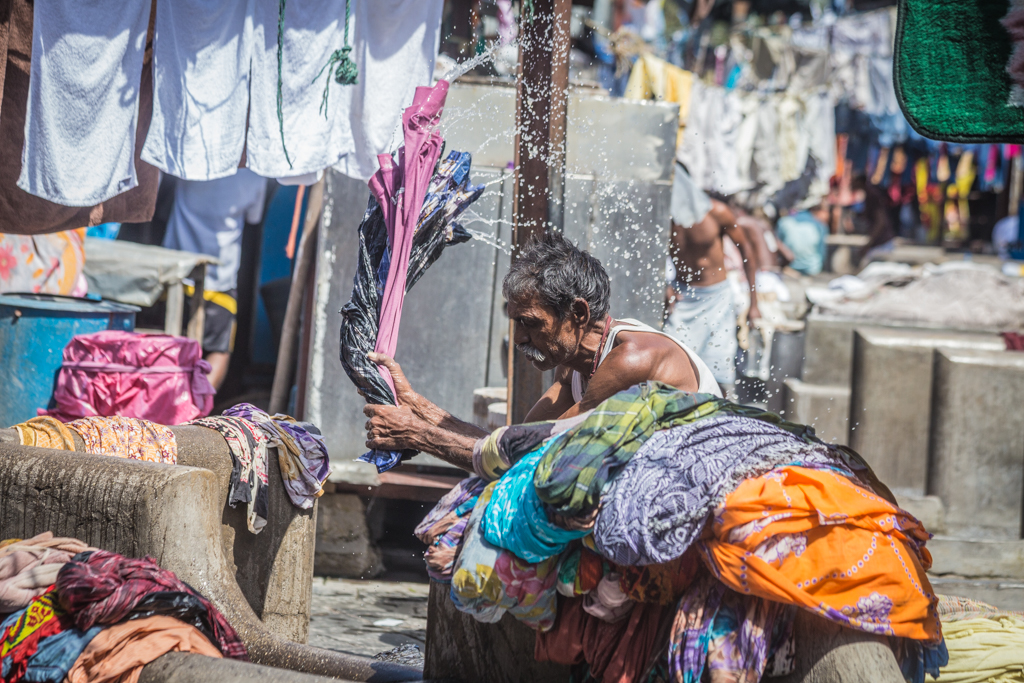 From Mumbai I went east to the Ajanta Caves.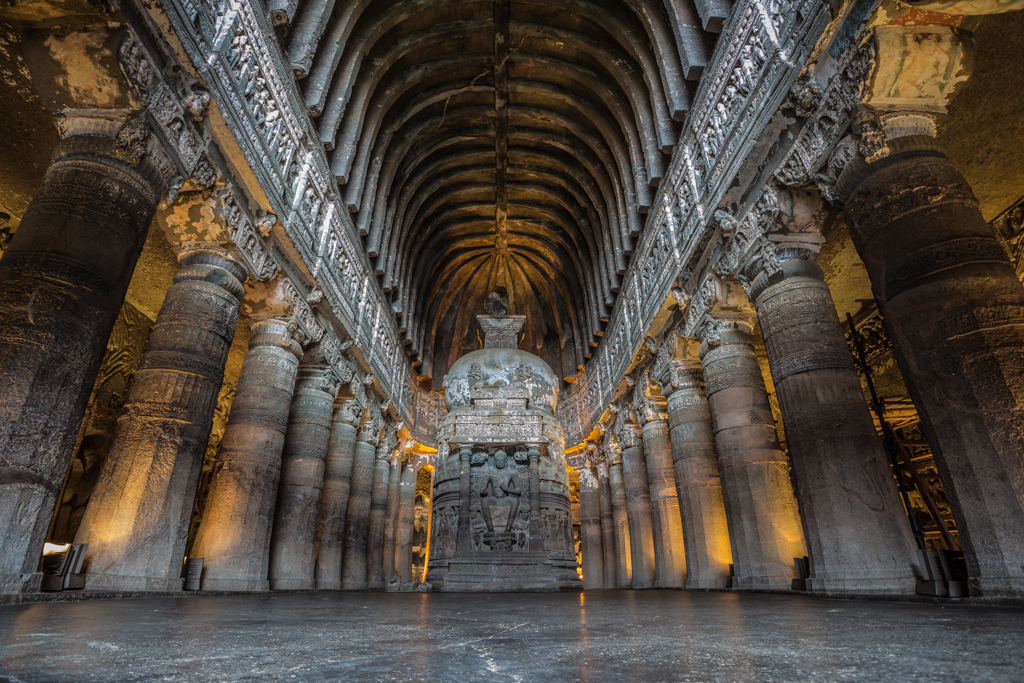 My next stop was Agra. A very unpleasant city, but it has the most famous building in India: The Taj Mahal.
I timed my trip so, that I could celebrate Holi – the hindu spring festival – in Mathura and Vrindavan. Those two little towns are known as the place where god Krishna was born and raised. So the "Festival of Colors" is very traditional there – after a while everybody looks colorful and can't be judged by their origin, gender, age or social status. It seemed like everybody was out on the streets and had fun.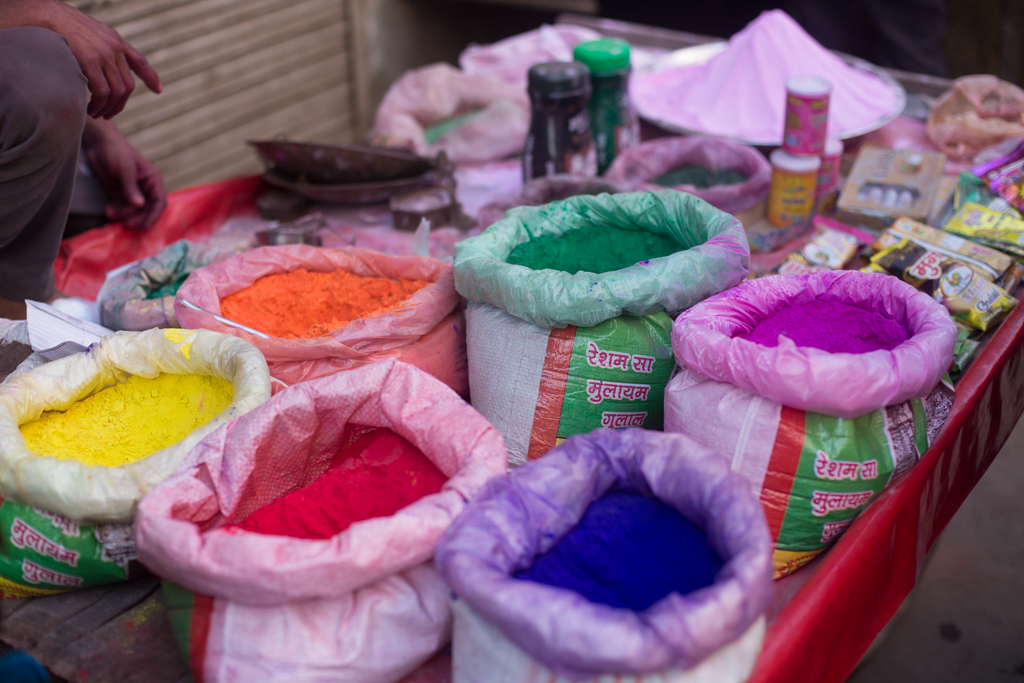 After this incredible festival I went to Fatehpur Sikri. The original plan was to go there and see the palace of the former capital, but I endet up volunteering one week in a school.
It was a bit hard to say goodbye and take the bus to Jaipur, but the capital of Rajasthan offers a lot of historical monuments like the iconic Hawa Mahal – and when I was at Amer Palace, they shoot a Bollywood Movie.
Jaipur was nevertheless very big and noisy, so I left to Sawai Madhopur for a safari again. I spent a few days trying to spot a tiger, but I had no luck. At least I saw a bear. 😀
The next destinations, Bundi and Pushkar, where perfect for just take a little break and relax.

Once James Bond was in Udaipur so I went there and randomly met a guy from Sadhana Forest.
On one day I took a Bus to Kumbhalgarh to see the Kumbhalgarh Fort; on another day I went to see the big Jain Temple Adinath in Ranakpur.
Back in Udaipur, there was a big festival again: Hanuman Jayanti – the celebration of the god Hanuman, wich has a characteristic ape face.
From Udaipur I headed to Mount Abu, where I saw the incredible Dilwara Jain Temple – but it wasn't allowed to take pictures there. At least I took a boat trip on the lake with the indian guy who sat next to me on the bus trip.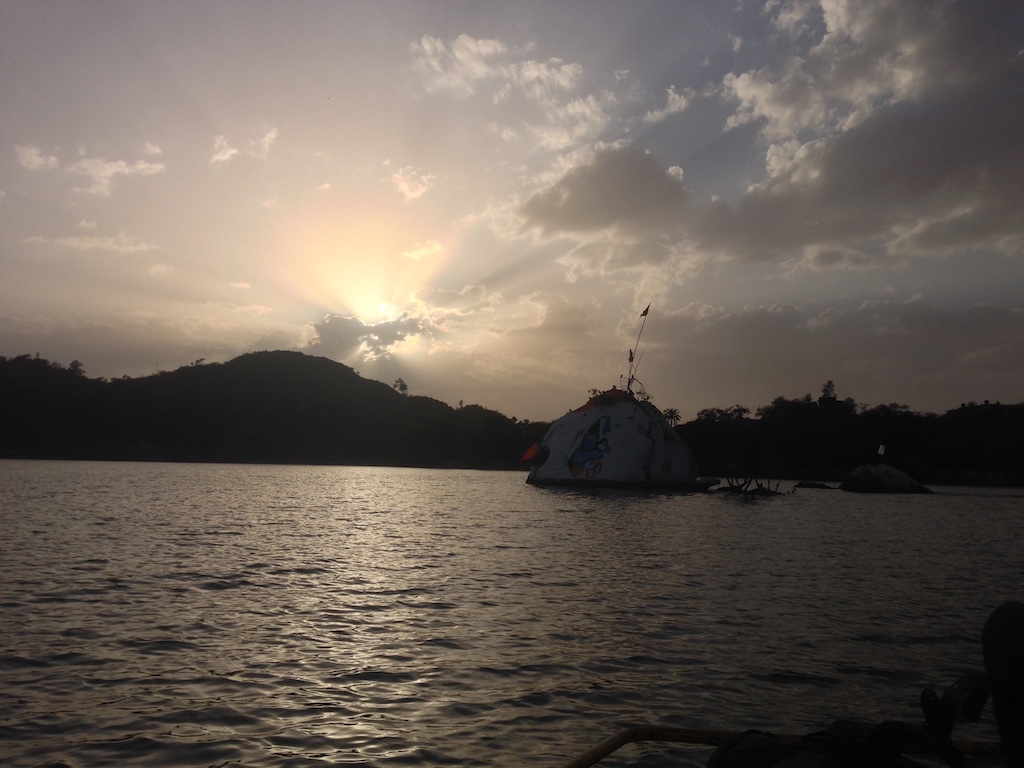 On my way to Jaisalmer, next to the Thar Desert, I stopped in Jodhpur to see Mehrangarh Fort and the cenotaph Jaswant Thada.

I took a ride from Jaisalmer on top of a bus to the little village Khuri to be at the sand dunes at night.
A short stop in Bikaner brought me to Junagarh Fort.
My next destination was Amritsar, where the Sikh built Harmandir Sahib – The Golden Temple. It was the first time, that I didn't felt like a tourist: there is no entry fee, you can store your shoes and get something to cover your head for free. You are also invited to eat there – they have a big kitchen to cook for everyone: over 200.000 flat breads and 1.5 tonnes lentil soup every day (Source: aljazeera).
Dharamsala is the exile of the Dalai Lama and many other Tibetans.
The Beatles visited India in the 1960 and went to Rishikesh – so I had to go there too and visit their now abandoned Ashram.
Before I could take a train to the south of India, I had to spend a day in Delhi. It was a lot like Mumbai: big, noisy and dirty. But I used my time to do a little bit of sight seeing and went to Jama Masjid – the biggest mosque in India.
In Khajuraho I saw many temples with erotic ornaments.

I enjoyed a few days in Goa at amazing beaches.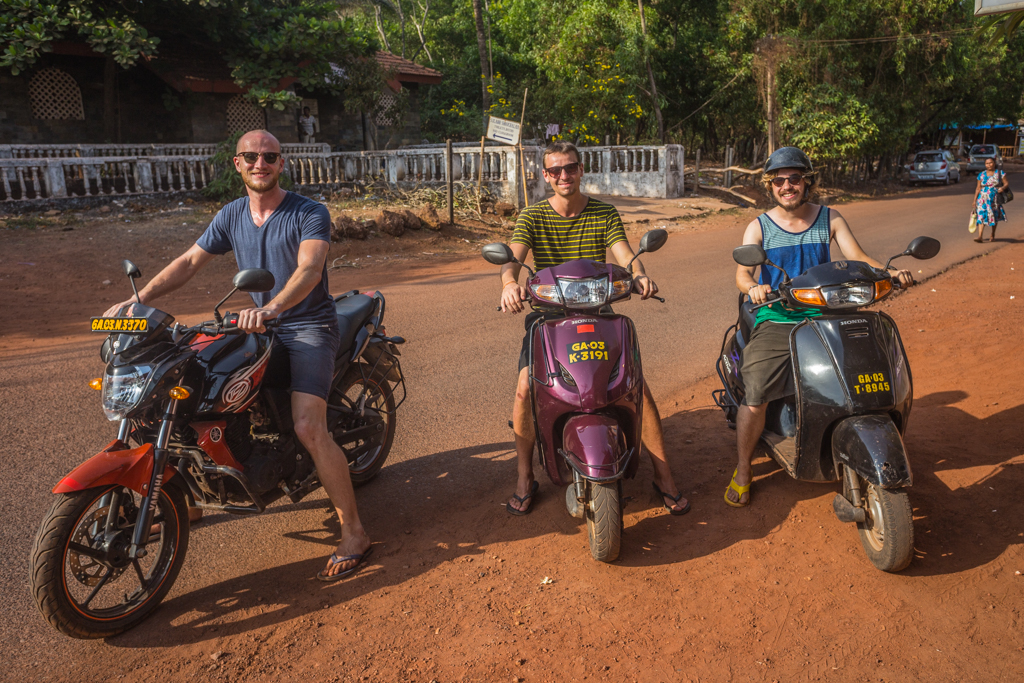 Last but not least I went to the dreamy Hampi.

On my way back to Delhi they upgraded my 2nd class ticket to the 1st class. 🙂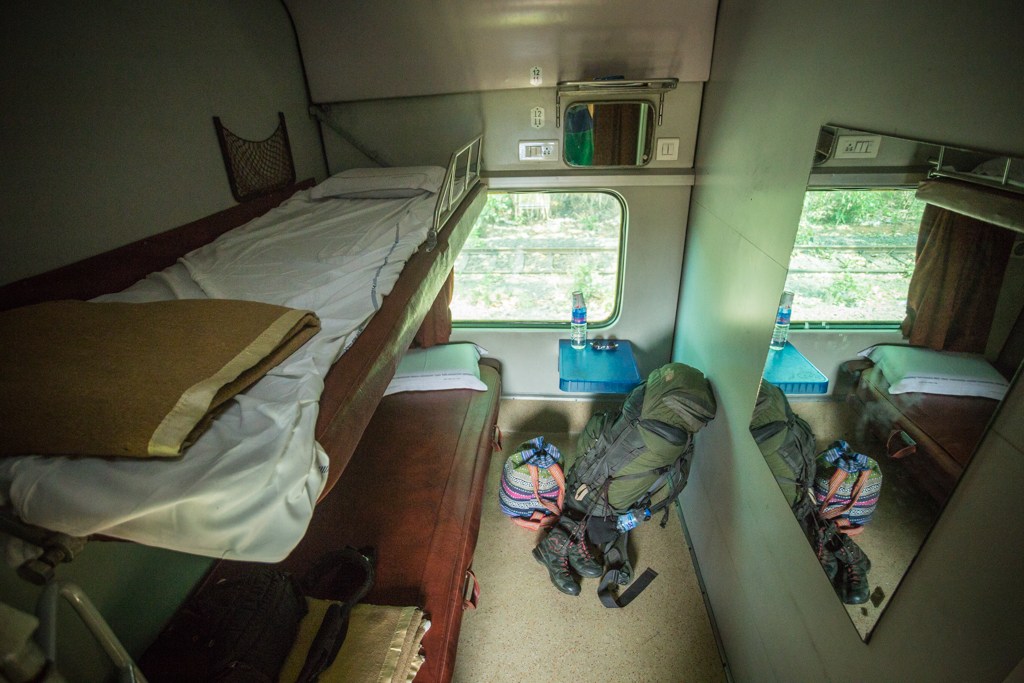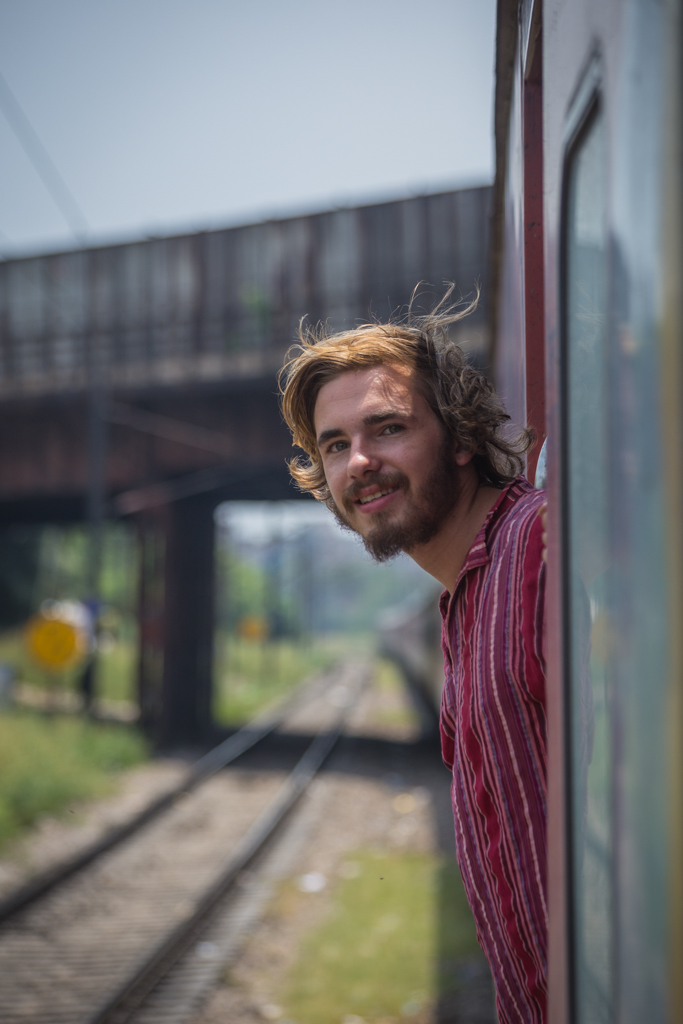 This entry was posted in
East
,
Traveling