Many have recommended me Sri Lanka in Sadhana Forest and because it is really just a stone's throw away, I spent about a month on the island off the southwest coast of India.
I arrived in Colombo and took the first bus south to Hikkaduwa – a small touristic town with a stunning beach.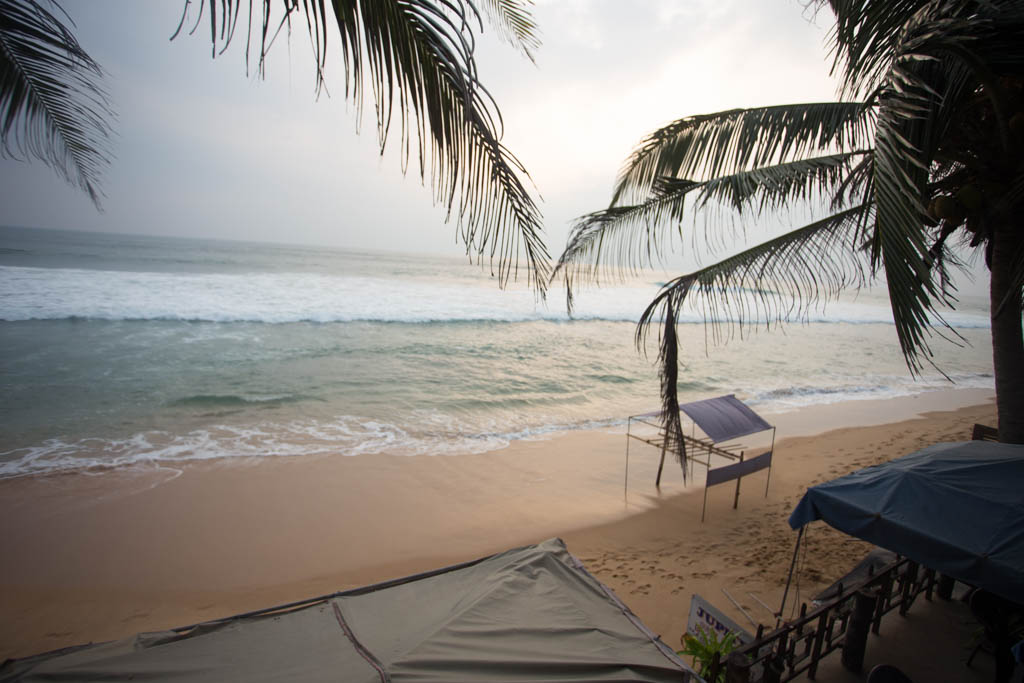 I went surfing, jogging and to the hospital – to finally defeat the parasite I still had from India.
My next stop was the former Portuguese colony Galle.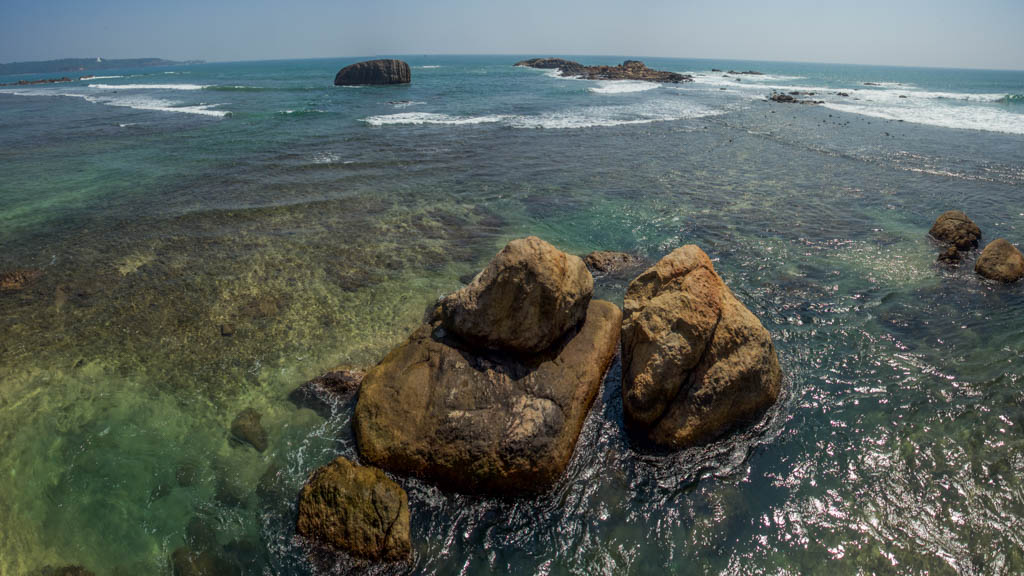 Galle is near Unawatuna, another incredible beach area.
My last beach town was Mirissa, where I also went to a small boat safari.
From the almost southernmost point of the island, I traveled north to the small mountain city of Ella, where I climbed on the mountain of the same name – railroad tracks are often used as a hiking trail.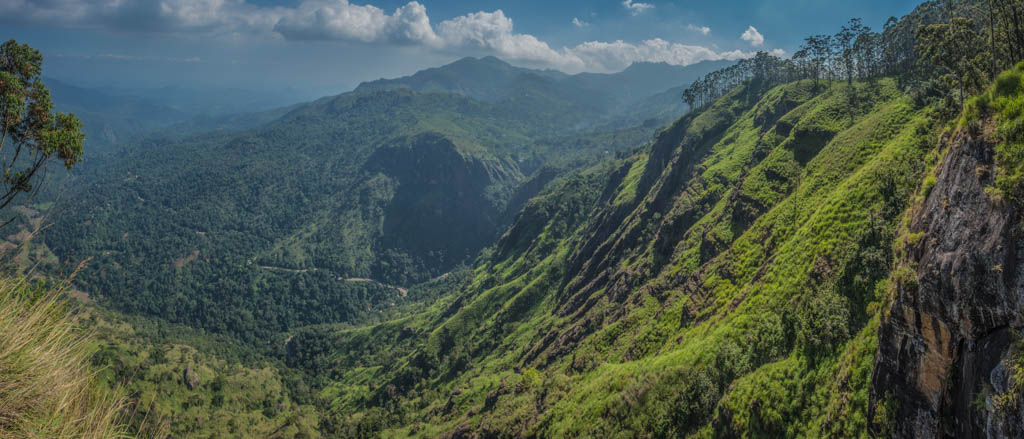 From Ella, I went southwest to the small town Haputale. I've visited the Dambatenne Tea Factory and its plantations as well as Lipton's Seat – a viewpoint of Sir Thomas Lipton. Unfortunately his brand Lipton belongs now to Unilever. 🙁
I've took also a ride form Haputale to the Horton Plains National Park with it's famous landmarks World's End and Baker's Falls.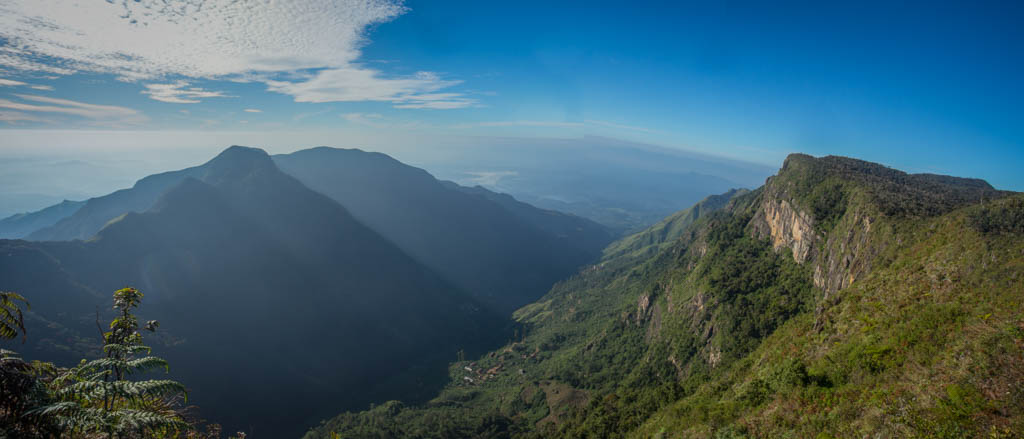 My next Stop was the 2,243 m high mountain Adam's Peak. It is very famous for a sacred footprint near the top, which is, according to legend, the last footprint of Buddha or the first footprint of Adam on earth. To see the sunrise from the summit I went with other travelers and pilgrims 02:00 AM on the way up.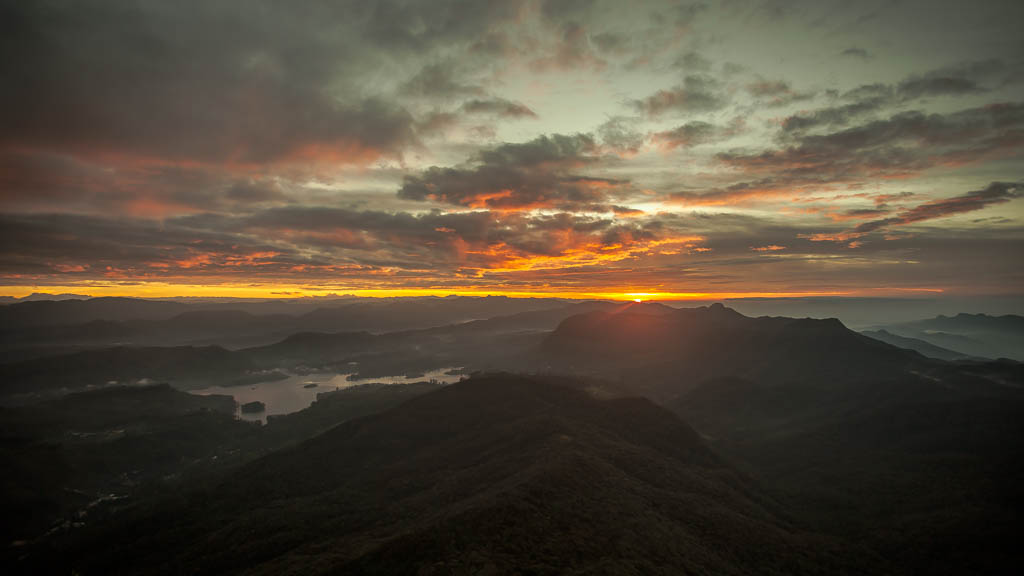 Then I went to Kandy and looked at the largest botanical garden on the island and some temples – one with a sacred teeth of buddha.
In Dambulla, I've looked in 2.700 years old cave temples.
A day trip brought me to Sigiriya, a big rock with paintings and ruins on the top.

My last destination on this wonderful island was Anuradhapura. There I saw even more temples and the construction of a Stupa.
A direct train brought me back to Colombo, where I took a the plane to Mumbai.
This entry was posted in
South
,
Traveling