Before I started traveling around the world, I was involved in many environmental movements in Germany. I met Anna in one Youth Alliance (the JBZE), who wanted to spend a year in the indian Sadhana Forest. This community "focuses on reforesting 70 acres of severely degraded land with the indigineous […] Tropicla-Dry-Evergreen-Forest" (https://sadhanaforest.org/causes/trees-india/).
So I visited her and spent a month in the forrest – this is the normal weekday routine:
5:45 Wake Up Call
You wake up from a human alarm clock – someone is going around the huts, singing or playing guitar.
6:15 Morning Circle
After getting up and brushing your teeth, there is a small warm up: you stretch your body and hug each other.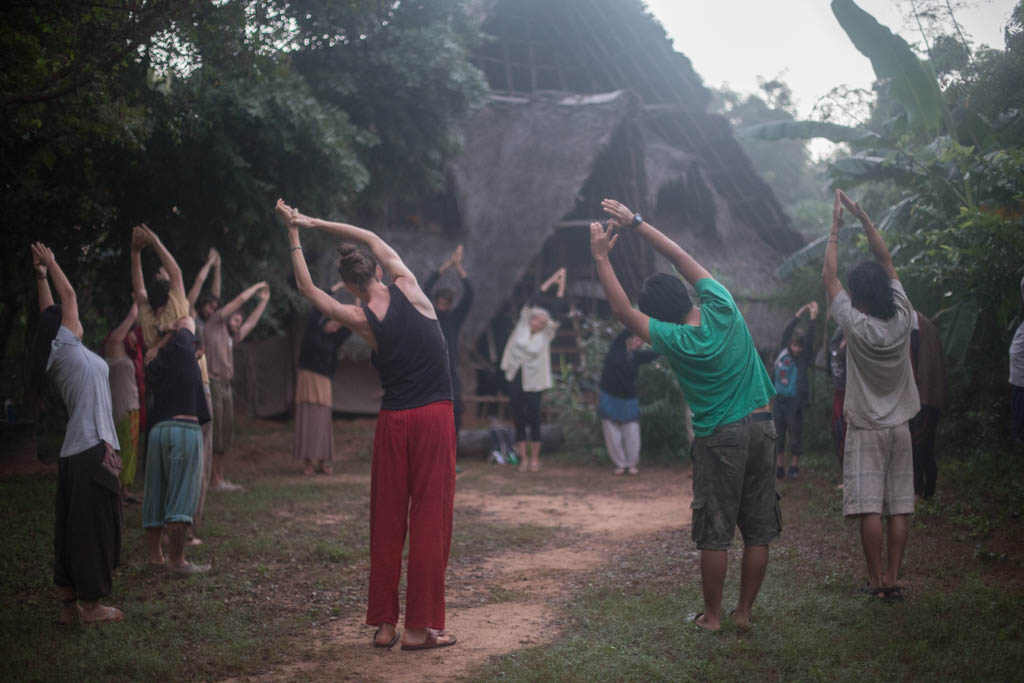 6:30 First Seva
The first Selfless Service (Seva) is usually planting trees in the forest. Including a five-minute Banana Break.
8:45 Breakfast
All meals in Sadhana Forest are vegan and consist of unprocessed ingredients. They are prepared and served by Volunteers in the Main Hut. There is mostly a fruit mix, porridge and pancakes on the plates.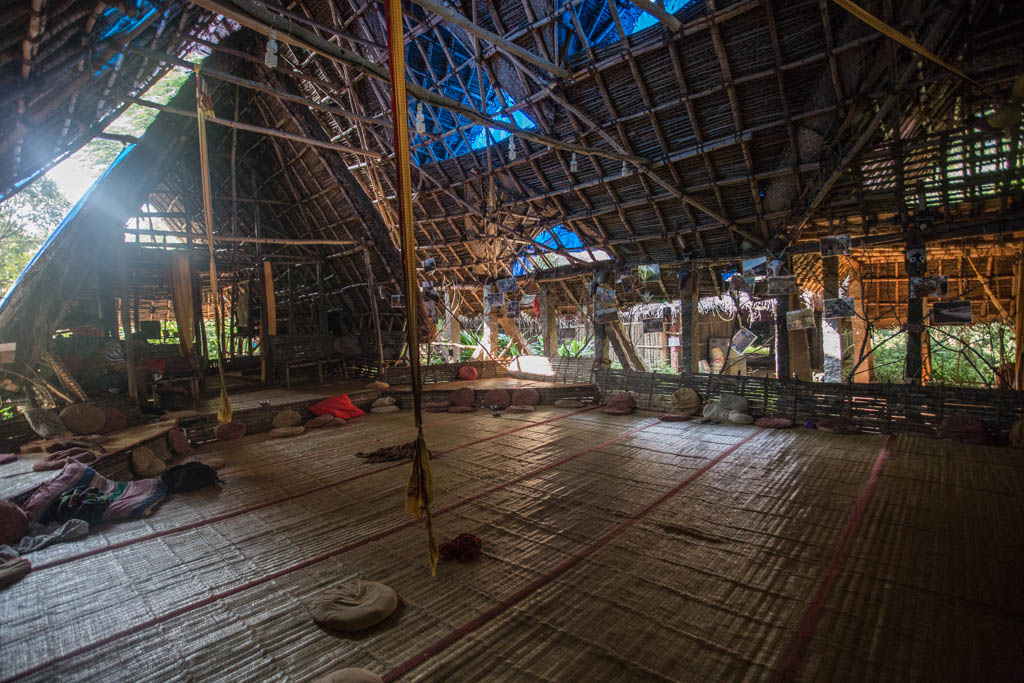 8:45 Second Seva
Every sunday, at the community meeting, you choose a Second Seva for the next week. You can prepare lunch, clean the toilets, water the garden, cut firewood (for cooking), make a biological pesticide for sick trees or do pest control (fix holes from bees in the wood, fight termites) in the huts.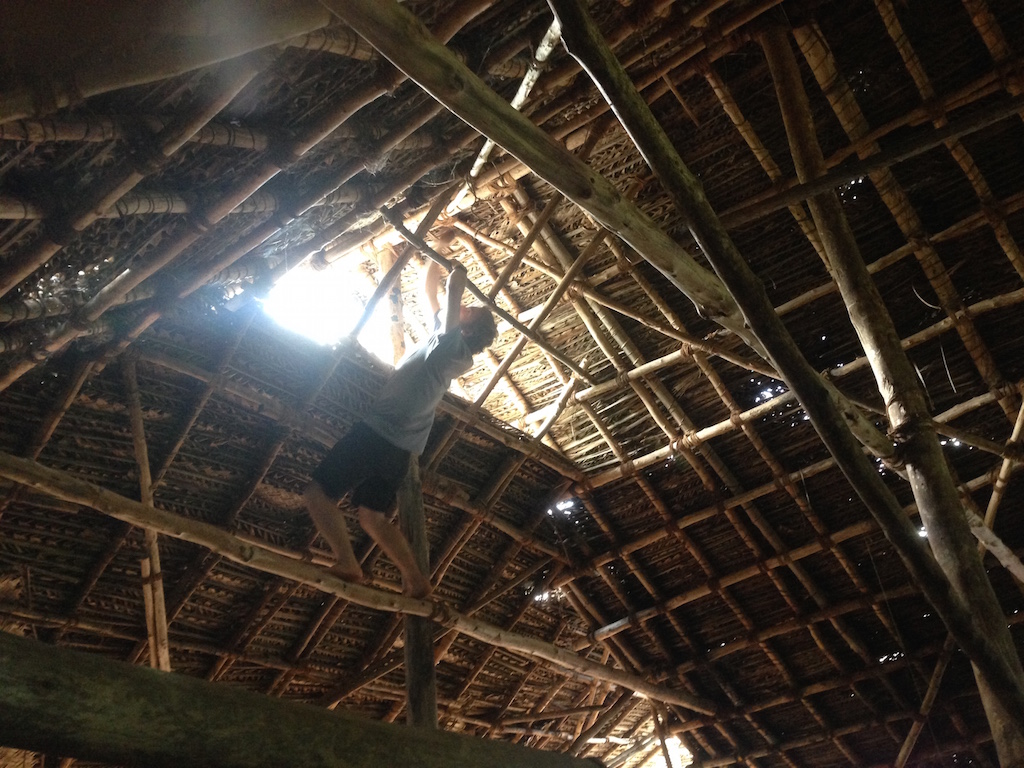 12:45 Lunch
For lunch there is usually rice meal with various vegetables. After that you have some time at leisure.
Freetime
There are many things to do and explore around the forest. You can join or do your own workshops in the community, you can rent a bike and go to the beach, to Pondicherry, or to Auroville and meditate in the Matrimandir.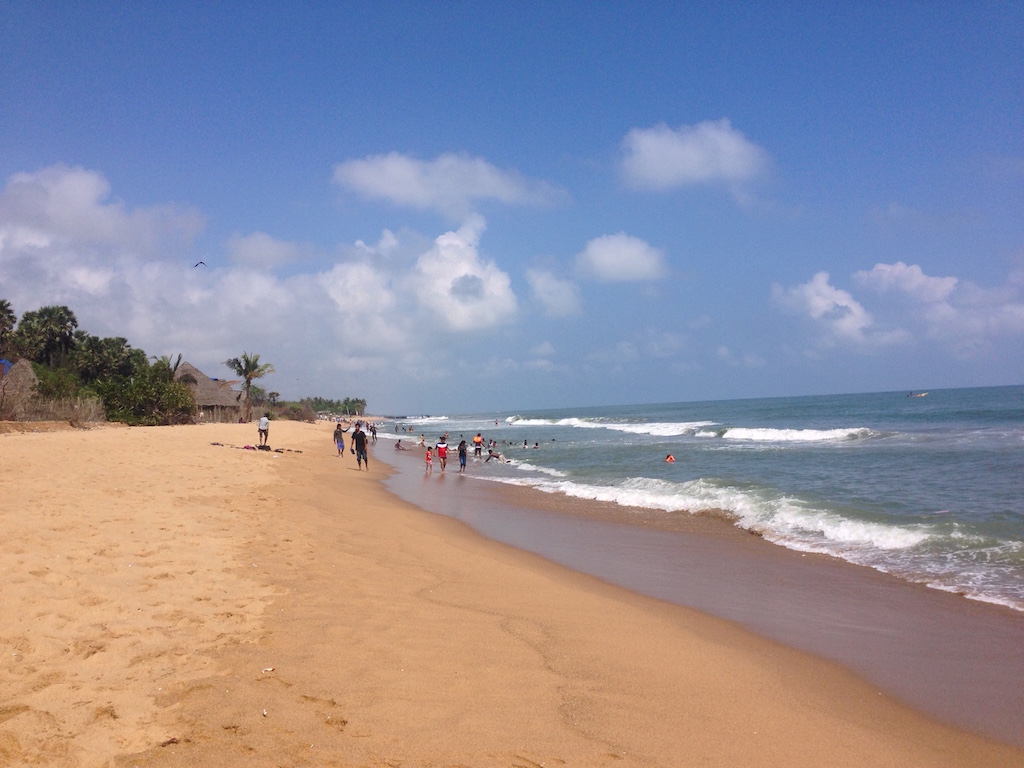 Some impressions:
19:00 Dinner
You get also a delicious vegan meal in the evening. Except on Thursday, the Night Out, when you can explore the surrounding restaurants.
After Dinner
On most evenings there is a program after eating. The Non-Talent-Show on Wednesday, where everybody can perform everything and the Eco Film Club on Friday are so popular that even people from the surrounding area come into the community.
Even though I was sick most of the time by a parasite, I really enjoyed my time here.